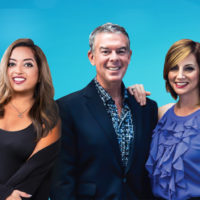 Elvis Duran & The Beat Morning Show
ELVIS DURAN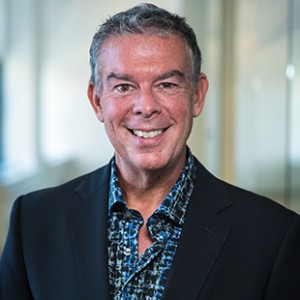 Hey it's me… Elvis Duran, host of the show. Your host of the party, your Maitre'd of the mornings. You get the picture.
Thanks for listening to the Morning Show every day. It's an honor and a privilege to broadcast to some of the greatest cities in the world!
I'm a person who loves traveling and enjoys great movies, books, wines and restaurants.  I'm also hooked on such TV shows as The Voice, American Horror Story, Dexter, Game of Thrones, and Celebrity Apprentice
DANIELLE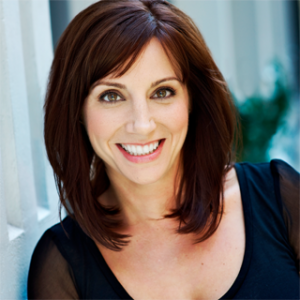 Hi Everybody! I'm Danielle Monaro…the tough chick from the Bronx ! I'm married to a wonderful Brit (yes, the accent got me!) named Sheldon. We have an awesome little boy named Spencer. Plus…..Our little guy Preston, who is 3 years old already! Spencer loves being a "Big Brother" and can kick a soccer ball around like a champ! It's just a matter of time before he gets hooked up with Shiloh-Jolie Pitt!!! Oh yeah…don't forget our cat George, he would get mad if I left him out!
I'm so excited to be bringing The Sleaze every morning at 6:30 , 7:30, 8:30 and 9:30am. My favorite TV shows are True Blood, The Vampire Diaries, American Horror Story, and Criminal Minds. I also have a MAJOR obsession with vampires and paranormal things… being scared is so much fun!
My favorite movies are Breakfast At Tiffany's, Enchanted, Love Actually and Top Gun! I can't leave out my Matt Damon and The Bourne movies…Jason Bourne forever! I love all that is Audrey Hepburn and shoes are my PASSION. I spend hours just visiting them in my closet!!
SKEERY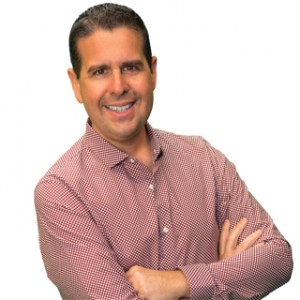 Hey it's me, Skeery Jones. I've been with Elvis Duran & the Morning Show since its inception in 1996.  In addition to being at Elvis's side as an Executive Producer and reading  the daily Birthday List (elvisduran.com keyword: birthday), I love to Phone Tap people!  I specialize in doing horrible accents and creepy guy characters, as well as playing the role of the relentless, annoying, soft-spoken telemarketer: Mr. Michael Oppenheimer…that guy thinks he can sell ice to Eskimos!
Lastly, I'm single…by choice…I know Miss Right is out there somewhere…but until then, Miss Right Now works just fine. 😉