105.7 THE BEAT…IS FILLING UP THE CASH VAULT!…
AND YOU COULD WIN IT ALL!
WITH PIN IT TO WIN IT!
LISTEN WEEKDAYS BETWEEN 7AM AND 5PM FOR YOUR CUE TO CALL…
CALLER 5 WILL HAVE A CHANCE TO GUESS THE 4-DIGIT PIN CODE TO THE CASH VAULT
AND WIN AT LEAST $105.70!
IF YOU GUESS WRONG, WE'LL ADD ANOTHER $10.57 TO THE CASH VAULT…
IT GROWS EVERY TIME WE PLAY!
YOU'LL ALSO BE INSTANTLY QUALIFIED TO WIN
THE GUARANTEED $500 CASH AND SIX MONTHS OF AUTO DETAILING WE'RE GIVING AWAY IN NOVEMBER!
BE SURE TO FOLLOW US ON FACEBOOK TO STAY UP TO DATE WITH HOW MUCH MONEY IS IN THE VAULT!
PIN IT TO WIN IT! – BROUGHT TO YOU BY: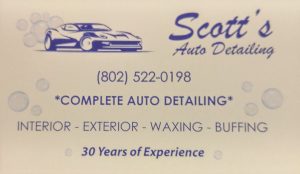 WITH CENTRAL VERMONT'S HIT MUSIC STATION
105.7 THE BEAT!!