ANOTHER MONTH, ANOTHER MORTGAGE OR RENT CHECK TO WRITE.
YOU SIGN YOUR NAME AT THE BOTTOM
AND WATCH THE CASH FLY OUT OF YOUR BANK ACCOUNT.
WELL, PUT THAT CHECKBOOK AWAY…FOR THE REST OF THE YEAR!
LET THE BEAT AND MILE SUPPLY COMPANY MAKE THAT PAYMENT FOR YOU…
FOR THE REST OF 2019!
MORTGAGE FREE FOR ME!
JUST LISTEN WEEKDAYS FOR YOUR CHANCE TO QUALIFY…
YOU COULD BE ASKED TO CALL, TEXT, OR FACEBOOK, SO PAY ATTENTION!
ONE LUCKY WINNER WILL BE RANDOMLY SELECTED ON JUNE 28TH
TO HAVE THEIR MORTGAGE OR RENT PAID FOR THE REST OF THE YEAR!
MORTGAGE FREE FOR ME…BROUGHT TO YOU BY: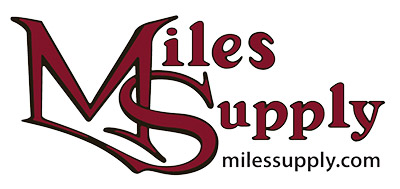 MILES SUPPLY COMPANY
SUPPLYING SERVICE AND SERVICING SUPPLIES.
FAMILY OWNED AND BUILDING RELATIONSHIPS SINCE 1954
AND CENTRAL VERMONT'S HIT MUSIC STATION, 105.7 THE BEAT!
***ACTUAL PRIZE IS $1,200, PAID MONTHLY JULY 2019 THROUGH DECEMBER 2019 FOR A TOTAL OF $7,200, MUST BE AT LEAST 21 YEARS OLD TO ENTER. SEE OFFICIAL RULES HERE.