IMAGINE HAVING AN EXTRA GRAND LAYING AROUND…
JUST SOME EXTRA MONEY…YOU COULD DO WHATEVER YOU WANT WITH…
LET 105.7 THE BEAT MAKE THAT DREAM…YOUR REALITY!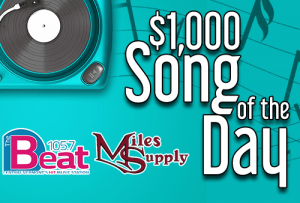 WITH THE BEAT'S $1,000 SONG OF THE DAY!
LISTEN EVERY WEEKDAY DURING ELVIS DURAN AND THE BEAT MORNING SHOW!
WE'LL TELL YOU WHAT THE SONG OF THE DAY IS GOING TO BE!
THEN, WHEN YOU HEAR THE SONG, TEXT US!
AT 1-877-4-BEAT-VT
SAVE THE NUMBER NOW! THAT'S, 1-877-4-2-3-28-88!
EACH WEEK WE'LL DRAW ONE LUCKY QUALIFIER,
TO RECEIVE THE $105 WEEKLY PRIZE!
AND WATCH OUT, WE'LL HAVE BONUS CHANCES
FOR YOU TO QUALIFY ON OUR FACEBOOK AND WEBSITE!
THE MORE YOU ENTER, THE MORE YOU QUALIFY!
AND IN THE END, WE'LL DRAW OUR GRAND $1,000 PRIZE!
THE BEAT'S $1,000 SONG OF THE DAY IS BROUGHT TO YOU BY: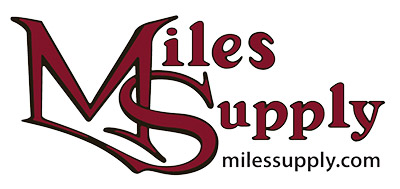 MILES SUPPLY COMPANY
WITH ALL YOUR GENERAL BUSINESS SUPPLY NEEDS AND MORE!!!
MILES SUPPLY, FAMILY OWNED AND BUILDING RELATIONSHIPS SINCE 1954.
CALL 476-3963 OR CLICK HERE!
AND CENTRAL VERMONT'S HIT MUSIC STATION, 105.7 THE BEAT!